Bulk Billed Eye
Exams

Prescription Spectacles
& Sunglasses

Contact Lenses
in stock

Sunglasses & Sport
Specific Eyewear

Optometrists
on Site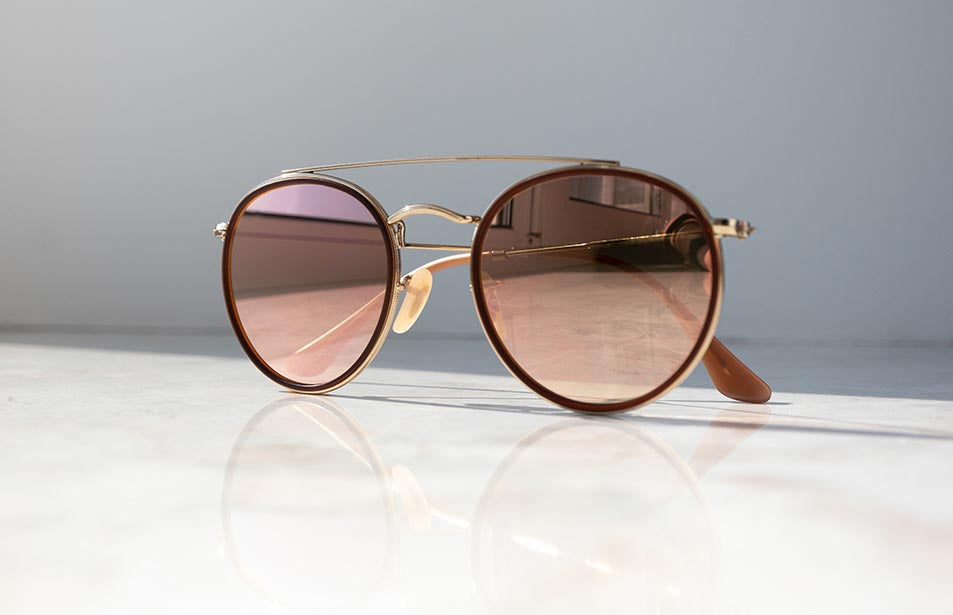 "How To Choose The Right Sunglass Tint For You"
With Spring around the corner and our beautiful sunny long winter days it's time to update your sunglasses.
BUT………..How do you choose a tint?
Here's a sunglass Lens Colour Guide we've put together to help you
Grey – grey is the most popular lens colour catering for bright conditions like day driving, boating, skiing, beach activities and general outdoor activities. It provides the strongest light reduction and is a neutral colour so won't interfere with colour perception. It is the best choice for anyone who is colour blind.
For a slightly softer view of the world order a graduated grey tint, it starts with the darkest tint at the top of the lens and progresses to a very light grey at the bottom which makes viewing close objects (phones) easier.
Brown – brown is a high contrast lens giving a warmer view of the world. It is suitable for golf, cycling, day driving, bushwalking and general wear.
Brown has a built in blue filter, which protects the cornea and macular from damaging eye diseases.
Again for an even softer view chose a graduated brown tint.
Green – Ray Ban made the G-15 tint famous in the 70s by adding it to it's iconic frames like the wayfarer and aviator. Green is the softest tint and is suitable for shadey conditions and other low light environments like foggy days.
Green is a perfect match to the aging eye as it allows easy adaptation to fast changing light conditions like driving through tunnels and into underground carparks.  It is also perfect for the person who wears their sunnies all day in summer as vision in all light conditions is clear.
Don't forget to add mirror coatings to your tints for a summer ready look!!
Yes we can do mirror tints on prescription sunnies!
Established
in 2000

Warranty on Frames
& Lenses

Australian Owned
& Operated

Wide-ranging
Selection