Bulk Billed Eye
Exams

Prescription Spectacles
& Sunglasses

Contact Lenses
in stock

Sunglasses & Sport
Specific Eyewear

Optometrists
on Site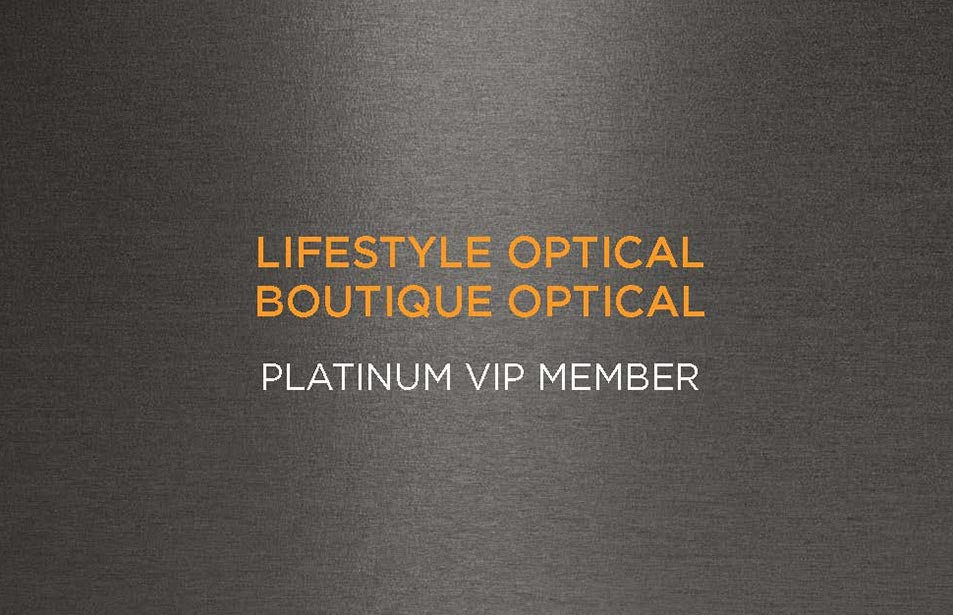 "How To Become A Lifestyle Optical VIP Club Member"
Everyone loves to feel special. We all revere that unique treatment, the one that makes you feel good and important, like royalty. At Lifestyle and Boutique Optical, we're well aware of this which is why we have created a club for you. It's our very own VIP club. This club is very important and every member is highly esteemed. There are lots of bonuses, packages and privileges in which members will be entitled to once they join. We can say it's more than a club, it's more like a community or society. Wouldn't you love to be part of something that promotes excellence? That encourages uniqueness and unity? We're guessing you would. So how do you join?
Join our VIP club
Free registration online at our website or pop into the store to sign up. No purchase required.  It's our new loyalty club for Lifestyle and Boutique Optical. As an eyewear brand, you can expect the pizzazz of fashion trends being incorporated in our products. You can expect high-end treatment in service alongside lots of other privileges. Our VIP club is designed to cater to your needs and you'll absolutely love it.
What to expect from The VIP Club
Aside from the glitz and glamor, you can expect:
Monthly prizes that will amaze winners.
Monthly newsletters on promotions, products, and new stock arrivals. Be the first to get your hands on every offer and promotion we have.
A VIP Platinum upgrade once you've made purchases over $600. This upgrade opens up a world of endless gifts and even more promotions.
PLUS, VIP Platinum members receive and an invite for 2 people (you and a friend) to our Gala Night where you stand a chance to win $50,000 or a travel voucher or a dinner voucher or even eyewear. The VIP Platinum Club is a great way to enjoy high-key glamorous events and wonderful products that are in a class of their own.
And the March winner for the VIP Club monthly draw is Stephen M. from our Chifley store.
Stephen won two Gold Class tickets to Events Gold Class premium cinema.
Congratulations and we thank you for joining our VIP Platinum club.
Good luck this month to all our VIP members and remember you don't have to make a purchase to be a VIP member.  Join online or instore for free!!
Established
in 2000

Warranty on Frames
& Lenses

Australian Owned
& Operated

Wide-ranging
Selection