Bulk Billed Eye
Exams

Prescription Spectacles
& Sunglasses

Contact Lenses
in stock

Sunglasses & Sport
Specific Eyewear

Optometrists
on Site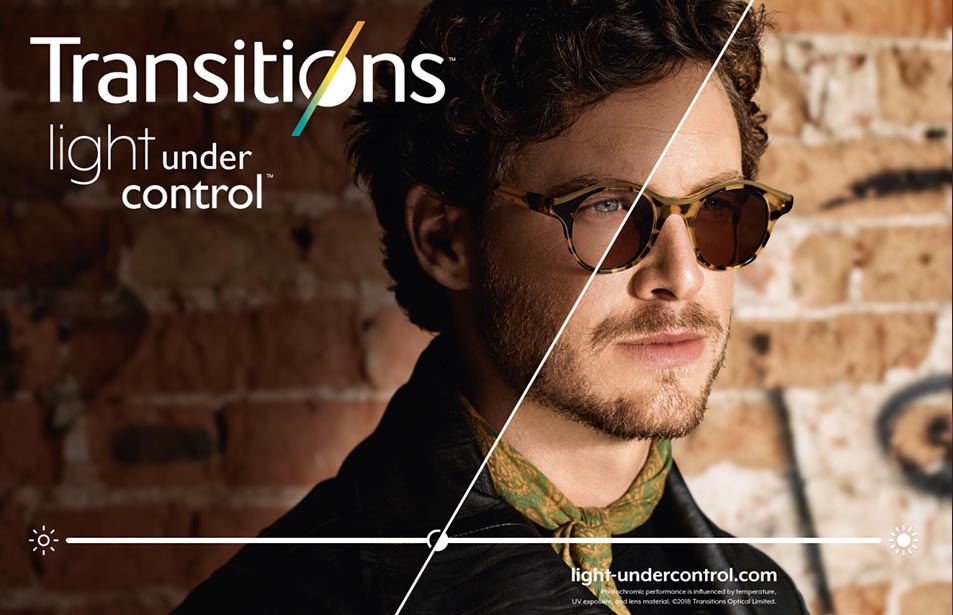 New Transitions Generation 8!  Why Wear Transitions?
While most people are in isolation and working from home, Sydney is pouring with sunshine, and we are getting more sun than normal.
Regular spectacles don't provide glare and UV protection making us susceptible to annoying light and even UV eye damage.
The new Transition generation 8 lens automatically converts into a sunglass lens when exposed to UV rays , providing eye heath protection, and controlling  strong glare causing squinting.
So how are Transitions 8 lenses different from traditional photochromatic lenses?
Return to clear 3 minutes faster
Darken 30% faster
Completely clear indoors with a multicoat
Available in 7 colours instead of 3.  Grey, Brown, Green, Sapphire, Emerald, Amethyst and Amber.
Whatever frame style you choose you can choose your favourite transition colour to match.  Our Optometrist Laura loves Amethyst transition and has matched it with a rose gold frame.
FAQ
Can I wear transitions driving at night?
– Transitions lenses are CLEAR lenses indoors and at night . This means they are perfectly safe to wear for day and night driving.
Are transitions a replacement for sunglasses?
– No, transitions are an ideal primary pair of glasses that deliver glare control in ordinary circumstances. A polarised pair of prescription sunglasses is required for strong sun and long periods in the sun or long drives.
Can I get multifocals in transitions?
– Yes transitions come in all types of lenses for every age group as they protect against blue light digital device emissions so are suitable for everyone including young children.
These lenses help you deal with changing light in everyday circumstances and are suitable for office workers, retail staff, students and during isolation almost everybody as popping out for some sunshine is our only relief from the indoors.
Established
in 2000

Warranty on Frames
& Lenses

Australian Owned
& Operated

Wide-ranging
Selection